FREE BIMsolar® object
FLISOM – eFacade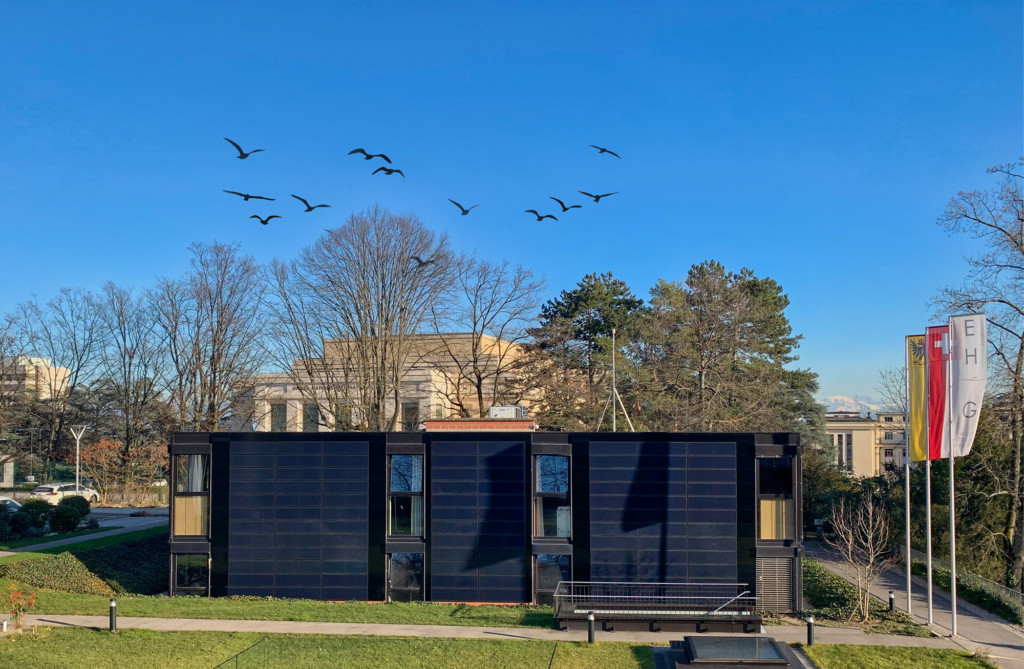 The cladding eFacade module is a semi-flexible and lightweight solar panel designed for BIPV facades. It is designed for longevity in demanding environments and is optimized for residential, office, or public buildings. Each eFacade module includes Flisom's CIGS monolithically interconnected cell technology.
Modules can be string connected via supplied standard connectors. The eFacade elements are hanging on an aluminium back frame system. Additional elements are made to cover edges.
FLISOM products 
FLISOM contact
---
Add this BIMsolar® object for FREE into your personal database to be BIM-ready!
Description
PRODUCER DATA
---
Definition

The cladding module is a semi-flexible and lightweight solar panel designed for BIPV ventilated facades

Construction unit

Cladding module

Architectural location

Facade

Geometrical design

Rectangular

Dimensions

1574 x 479 x 20 mm

Geometrical shape

Rectangular

Materials

Descriptive value

Configuration

Monolithic unit

Layers

Layers from backsheet to frontsheet in order of application:

Aluminum black elox (RAL 9005), encapsulant TPO 0.4 mm; CIGS PV film with electrical contacts, encapsulant TPO 0.4 mm; barrier film 0.4 mm; the module is sealed with edge seal ~1cm width

Frame structure

Frameless

PV technology

CIGS (Thin film)

TPO

TPO

Surface treatments

Surface textured

Thermal insulation

none

Acoustic insulation

none

Physical features

Semi-flexible and lightweight solar panel

Weight

2.5 Kg / unit

Rigidity

Semi-flexible

Opacity

Opaque

Mobility

n.a.

Active energy features

Electricity production

Photovoltaic power

50-60 Wp/unit

Additional gain

n.a.

Passive energy features

n.a.

Optical transmittance

Opaque

Thermal transmittance (U value)

Thermal features
Specific features
| | |
| --- | --- |
| BIM-ready | Autodesk REVIT specific family (PVSITES) |
| BIMsolar ready | PVSITES database |
| COLOUR | Black (RAL 9005) |
| CELL TECHNOLOGY | CIGS |
| TRANSPARENCY | Opaque |
| BENDING | Flat |
BIM features
This product is published to the market as a « BIM-ready » component for Autodesk® REVIT® software and community​
Table of operational material ready for download and BIM integration:​
---
| | | | |
| --- | --- | --- | --- |
|  CODE​ |  DESCRIPTION​ |  DOWNLOAD link​ |  Additional material​ |
| FLISOM-X2.rfa​ | REVIT Family (V2018)​ | | |
| FLISOM-X2.rfa​ | REVIT Family (V2019)​ | | |
| FLISOM-X2.rfa | REVIT Family (V2020)​ | | |
| FLISOM-X2.rfa | REVIT Family (V2021)​ | | |
| REVIT 2018 Plugins​ | BIPV innovation by CADCAMation​ SA | | |
---
Get more information on CADCAMation BIM pages